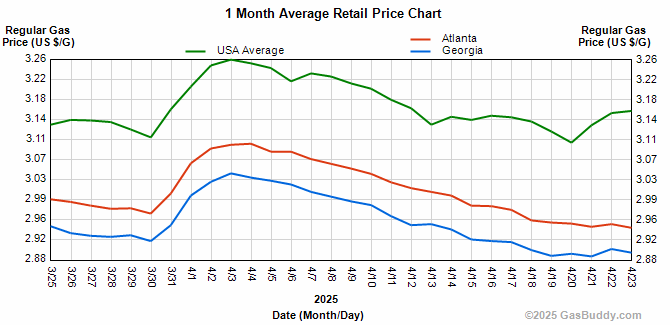 Checking regional gas prices, Aug. 31 vs. today per GeorgiaGasPrices.com: On Aug. 31, Hometown Headlines selected gas outlets in each local county to monitor during the expected run-up in prices associated with Hurricane Harvey. We will continue to use those stations as a "base report" until prices begin to decline. 
Floyd: $2.55 today vs. $2.07 on Aug. 31 at Murphy USA and Kroger.
Bartow: $2.69 today vs. $2.19 at Ingles on Aug. 31.
Gordon: $2.68 today at Kroger, Murphy; both were $2.13  on Aug. 31.
Polk: $2.59 at Kroger; no update on Murphy; $2.06 on Aug. 31.
State. $2.75 this morning vs. $2.25 on Aug. 31.